The Writers & Editors for The US Review of Books
The US Review of Books cultivates professional book reviewing talent, which is one of the many reasons why the US Review is different than other on-line publications. Spread across the United States, each reviewer adds a unique voice, while writing to the strict guidelines beneath our publication masthead. Below you'll find information on many of our reviewers and editors.
Learn how to write for the US Review.
Reviewers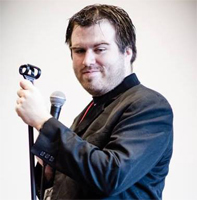 Michael Radon started his professional writing career in 2010, and has been reviewing books with The U.S. Review of Books nearly the entire time in addition to reviewing electronics, crowdfunding projects, and music. He has participated in community writing events such as NaNoWriMo both individually and by helping out other local writers.
Donna A. Ford has spent twenty-plus years in the corporate world as a technical writer. Ford's own miracle call as a writer is given in Miracle of the Call, her third independently published book. Two of her books recommended by the U.S. Review of Books. Ford lives in New England and enjoys reading biographies and giving them to her nine grandchildren.
Nicole Yurcaba is a Ukrainian-American essayist and poet who teaches at Bridgewater College in Bridgewater, VA. Her poems, nonfiction essays, and fiction work have appeared in online and print journals such as The Lindenwood Review, The Broadkill Review, Consequence, Collateral, Whiskey Island, The Wellington Street Review, Raven Chronicles, and many others. Nicole's work primarily focuses on the Ukrainian diaspora, Ukrainian mythology and folklore, Ukrainian arts and culture, and the gothic subculture. She also serves as the Assistant Director of the Bridgewater International Poetry Festival.
Barbara Bamberger Scott is a freelance writer, book reviewer, and author/co-author of several nonfiction books. She has lived, worked, and traveled in Botswana, the Dominican Republic, Kenya, India, England, and Spain. She has won several writing prizes, is a songwriter/musician, and writes articles for Homestead.org. Since 2005, she has hosted an international writing competition, A Woman's Write, to highlight and reward the work of creative women.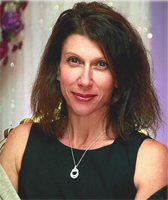 Jordana Landsman is an award-winning author, poet, reader, and working mom of three. She is a Phi Beta Kappa graduate of the University of California and holds a Master's Degree in English.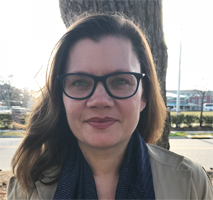 Michelle Jacobs is a librarian and a freelance writer. She holds a Bachelor of Arts in English, a Master of Arts in Linguistics, and a Master of Science in Education-Library Science. Her writing has appeared in numerous magazines and newspapers on topics ranging from parenting, travel, pop culture, and family. As a librarian, she spends a lot of time fostering a love of reading and recommending books to teenagers and adults.
Kat Kennedy is a former teacher of English literature and composition. She works part-time as a freelance writer to pursue her photography and art hobbies. Her poetry has won numerous awards and her novella, Flamingo Funeral, was short-listed in the Faulkner Wisdom Competition. She writes about the South, music, and whatever happens to cross her mind on the blog, Tea Cakes and Whiskey. She lives in Mobile, AL with her husband, Randy and too many flying critters to count.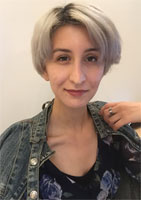 Gabriella Tutino holds a BA in Creative Writing and is a freelance writer. She has written book, comic, and movie reviews, and her articles have covered local NYC events, news, and cultural trends. She is currently working on short stories and her travel blog.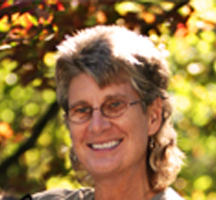 Carol Anderson, D.Min., ACSW, LMSW, is a retired Clinical Social Worker, Clinical Director, Program Developer, and Adjunct Professor of Social Work. She holds a Doctor of Ministry degree (spirituality) and is the author of Where All Our Journeys End: Searching for the Beloved in Everyday Life, which has been praised for its depth of prose and beauty of poetry. A voracious reader and writer, she is currently working on her second book, The Soul of Social Work Practice: Embracing Spirituality. She has also written professionally regarding mental health and addiction issues. She is an ongoing volunteer and politically active in the LGBTQ community. Dr. Anderson is a Marquis Who's Who of American Women and Who's Who of America scholar.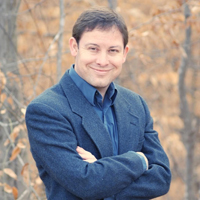 Dylan Ward holds a BA in Film and is a fiction writer and screenwriter. His writing includes short stories, screenplays, essays and reviews. He is currently at work on his first novel.
Joe Kilgore's short stories have been published in magazines, creative journals, anthologies, and online literary publications. He is the author of four published novels, including the novel A Farmhouse in the Rain. Before turning to fiction, he had a long and successful career as a creative director with international advertising agency Ogilvy & Mather. Joe lives and writes on the outskirts of Austin, Texas with his wife, Claudia, an accomplished artist.
Peter M. Fitzpatrick spent three years studying Theater at S.I.U., concentrating on playwriting and criticism until a major health crisis struck. He changed his major to Philosophy, receiving a B.A. from Bradley University—Phi Kappa Phi—in that discipline. Postgraduate work in Broadcast Journalism at the University of Illinois led to announcing for NPR. Love of words, concepts, and artistic expression has permeated it all. He has published poems and several short stories, and is now working on a longer form.
Mihir Shah has been a freelance writer since 2006, producing articles and book reviews for various publications on topics ranging from sports, world literature, and art history to cinema, fiction, and poetry. He holds a Master's in Educational Counseling and has experience in web development, but in his free time, he is drawn to the written word and his novelist aspirations.
Brittany Smith holds a B.S in Communications and is pursuing a graduate degree. She has been a freelance writer in both the sports and academic realms. She's working on a sports comedy show pilot, as well as a work of fiction.
Priscilla Estes has done medical editing, advertising copy, feature articles for magazines, and more. While living in Antwerp, Belgium, she covered the beer market as a journalist. She has also completed a fully developed manuscript. When she's not writing, Priscilla teaches yoga and leads yoga workshops, including Yoga for Writers and Yoga for Addictive Behaviors. Currently, she is writing 50 Day Hikes in New Jersey, under contract for the Appalachian Mountain Club (pub. date 2017). She loves cats, the mountains, working with others to diffuse important messages, and working for The U.S. Review of Books.
Toby Berry is a freelance writer and author of Northwest Flatwater Paddling guidebook. She earned her BS in biology at the Univ of Oregon, where she also studied technical writing and literature. She has been a professional laboratory genetic technologist and writer for decades. Her freelance work includes book reviews, as well as health, medical, and travel articles primarily for the Oregonian, Portland Business Journal, Canoe and Kayak magazine, and several travel and parenting publications. She lives with her spouse and dogs in the rural town of Boring, OR.
Mark Heisey is a librarian in a rural town in Oklahoma. He has worked as an editor, English teacher, and selector for a state book award list. When he has time, he likes to read, play games, travel, and, occasionally, work with his hands. He holds a B.A. in literature.
Kate Robinson holds a BA in Anthropology with emphasis in Museum Studies and an MA in Creative Writing. After years of study and raising kids, scribbling looked like a suitable diversion. She is an award-winning hybrid author (indie and conventionally published) of poetry, fiction, and creative nonfiction. While relishing retirement and spending as much time outdoors as possible, Kate continues to serve authors and publishers as a freelance editor, proofreader, and creative consultant.
Heather Brooks is a self-published fantasy novelist and freelance editor. She is currently at work on a series of six novels. She holds a BA in English and an MA in writing, with emphases in publishing and editing. Writing for the U.S. Review of Books is the dream job of this avid reader. In her spare time, Heather volunteers at her local classical music radio station and supplies her cat, Taffy, with a lap to sit on.
Carolyn Davis is a librarian, an editor, and author of more than forty publications and presentations, including a textbook for ABC-CLIO Publishers, How to Write Persuasively Today, Carolyn has lived and worked in six countries, including two years as a Peace Corps Volunteer in Jamaica. Her passions include doing what she can for the physical environment, and advocacy for other-than-human animals. Carolyn was a Research Associate at Cardiff University from 2001-2006, and has just completed an environmental, conflict-resolution-based young adult book, entitled Eban and the Dolphins.
Boze Herrington is an award-winning poet, novelist, and culture writer whose work has appeared in the Guardian, the Atlantic, Nerdist, and Lit Hub. At any given time, he would like to be reading a mystery or a book of fairy-tales in an alcove of a university library in a big city.
David Hennessee earned a BA, MA, and PhD in English and has taught college writing and literature since 1994. He has written articles, reviews, and interviews for various academic and non-academic publications and has contributed to textbooks and blogs. He also works as a grant writer and editor. When not reading and writing, David enjoys refinishing mid-century furniture and playing the viola.
Elizabeth Creel is a writer, editor, and aspiring author. She broke into the writing field after working in the healthcare industry, choosing to leave in order to chase her true passion. To improve her writing and editing skills, she has done work in ghostwriting, proofreading, editing, technical writing, creative writing, content writing, article writing, and copy-writing. In her free time, she enjoys reading, writing, video games, and working on her debut novel.
Maria Hughes has worked in the food industry as a quality improvement specialist and technical writer, spending much of her time writing training manuals, reports, and procedures. In her free time, Maria is an avid reader, fiction writer, and board game enthusiast. She has written book reviews for NetGalley and participates in the National Novel Writing Month Challenge every November.
Robert Buccellato is the author of five books including Jimmy Carter In Plains, The Presidential Hometown, and Rum Runners and Moonshiners of Old Florida. Buccellato was the Historian for the Clerk of Courts for Leon County, a position created for him, between 2015-2017. Currently he is writer and Co-host of Florida Squeeze Magazine's acclaimed Florida History Podcast.
Mari Carlson currently resides in Eau Claire, Wisconsin with husband and son. When not reading and reviewing, she practices, teaches, and performs violin and viola—Jazz, rock, classical, folk—you name it and she'll join in!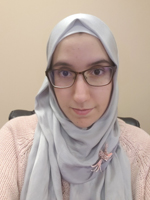 Yousra Medhkour is a writer and aspiring author. Her love of words and books pushed her to complete an MFA in Creative Writing from George Mason University and a BA in English from the University of Toledo. In her free time, you'll often find her curled up with a book or typing away at her manuscript.
Tracy Kelly is an Ohio-based nonprofit director, freelance writer, and columnist with a bachelor's degree in English and a master's degree in Public Administration. With over twelve years of experience in the public sector, she enjoys writing grants, fundraising materials, and outreach messages for small to mid-size nonprofits. However, she has long felt the pull of more creative writing and enjoys challenging herself with opinion pieces, research articles, and short fiction in her spare time. She is the author of a weekly lifestyle column for the Lancaster Eagle Gazette newspaper and is very excited to be a member of the team for the US Review of Books.
Jennifer Hartman is a published writer, editor, and book reviewer. She holds a B.A. degree in Journalism from East Carolina University in Greenville, North Carolina. Jennifer currently writes children's books and is pursuing publication for a series focused on her life raising chickens on her farm in rural North Carolina.
Gretchen Hansen holds a B.A. in Liberal Arts and several Professional Writing certificates from University of Washington. She has spent the last twenty five years managing social work programs, for which wrote several in-house manuals, reports, and countless grants. Her first publication is an E-manual that became available on-line in 2021. Currently, she is providing consultation to small, local art businesses by writing business plans and general messaging. Ancient History and Art are her passions, but she is curious about everything.
Dr. Batya Weinbaum teaches folklore, literature, and writing at American Public University System and Kent State Stark, as well as creative writing classes through zoom online. She founded and edits the journal Femspec, dedicated to challenging gender through speculative means. The journal publishes reviews regularly and has been in existence for over twenty years. She has written and published award-winning essays, poetry, fiction, and 20 books. Her work has appeared in various venues such as Crone Chronicles, Heresies, Bird and Dog, Key West Review, Whiskey Island, and Transformations.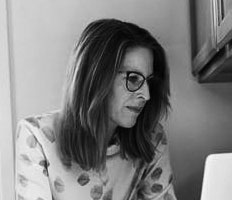 Mari Rose is a medical worker and ESL teacher who is passionate about literature and art. She is involved in various reading advocacy groups in the Midwest and has been writing book reviews for several years.
Editors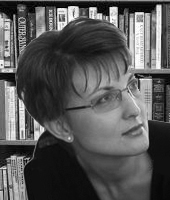 Deb Mavin (Managing Editor) has multiple degrees, including one in fine arts writing. Her many freelance publishing credits include several ghostwritten books. She is a diver, space enthusiast (how she first met the US Review's Senior Editor), and public activist. As the Managing Editor of The US Review of Books, she works to maintain both a broadening readership and the publication's consistently high standards.
John E. Roper (Editor) first started writing professionally in the 1980s while earning his degree in English Literature. Although his work appeared mainly in newspapers such as the Daily Oklahoman and The Arizona Republic, he also wrote for a pioneering digital platform called Infoview. He then took a 20-year sabbatical to live, teach, and travel in Africa, Asia, and Europe. In 2008, he returned to the U.S. and freelancing, with his articles being published on USAToday.com, Hotels.com, Salon.com, and many other websites. In the last few years, he has written almost exclusively for World Trade Press, Breakpoint.org and The U.S. Review of Books.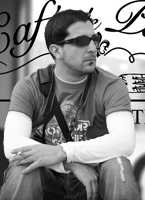 Max Durant (Web Editor) is an IT professional with fifteen years experience on various platforms. He can build a decent website faster than you can bake soufflé. He harasses the staff by saying that the proper pronunciation of WiFi is "We-Fee." An avid reader, he thinks creative writing is worthwhile at all costs. He joined The US Review of Books to "keep us writers grounded in reality." No one is immune to Max's scrutinous humor, which will eventually reach your doorstep. Among his favorite quotes is Flaubert's "To be stupid, selfish, and have good health are three requirements for happiness, though if stupidity is lacking, all is lost."
Christopher Klim (Senior Editor) is the author of the story collection, True Surrealism, the novel Idiot!, and several other books. He was the Executive Editor of Best New Writing from 2007 to 2014. He currently serves as the Chair of the Eric Hoffer Book Award and led the effort to restore Hoffer's books to print. At The US Review of Books, he hopes to expose readers to great new books, see that freelance writers get paid for their work, and provide all authors with access to professional reviews and cost-effective promotion.